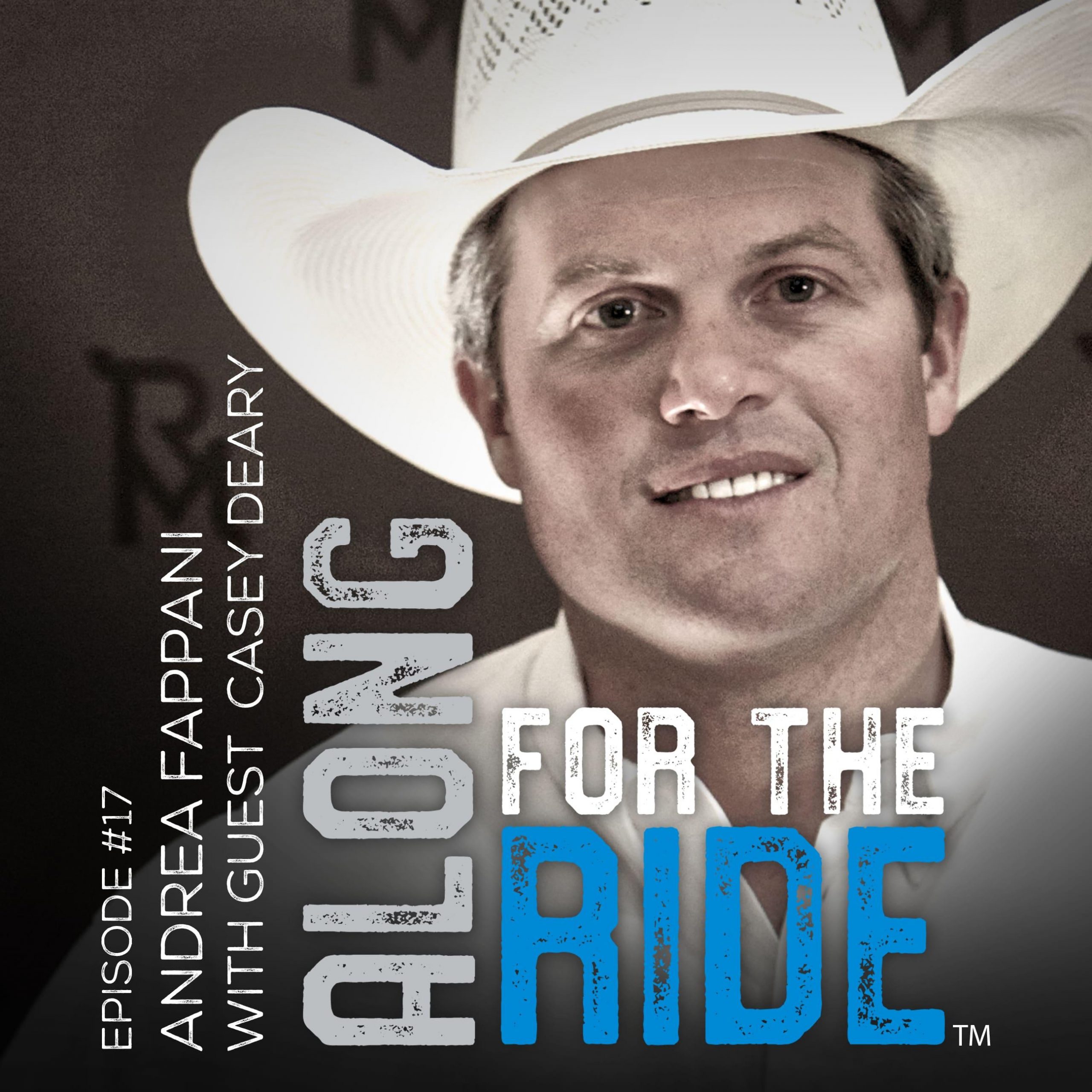 Episode 17: Along for the ride with Casey Deary
Casey Deary NRHA 1.9 Million Rider and one of the big, big personalities of the reining industry. Andrea and Casey exchange training techniques and philosophy on their show horses and find they have much in common. Casey is always fun and entertaining to speak with while providing an overview into how top level trainers understand and care for their amazing athletes. A great conversation, and you must hear Casey's story of entering the toughest event in the Performance Horse industry– the NRCHA's "Worlds Greatest Horseman".
Casey grew up in Texas riding horses, taking low-budget colts, training them and reselling them, allowing him to grow his training business. Deary won the NRHA Futurity in 2012 on the mare Americasnextgunmodel and again in 2015 on another mare Shesouttayourleague, and has made the finals at many major limited-age events. He and his wife, Nicole, and their four children live in Weatherford, Texas, where he coaches youth and amateur clients to successfully work with their horses, not only in competition, but every time they ride. Thank you to Electric Snow, Tom Balding Bits & Spurs, Cinch Jeans.