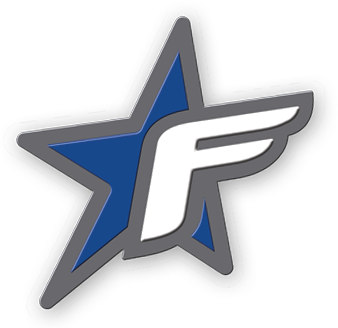 Andrea and Tish met each other in 1998 while riding Reining horses in Arizona. They got married in May of 2002 and quickly immersed themselves into the Reining industry in every aspect. Both Andrea and Tish consider themselves extremely lucky to be able to work together as a team, raise a family and be involved in the horse community. Being able to spend their days on the ranch, both working towards the same goals but in separate capacities, and still be involved with their two young boys is a dream come true.
While Andrea manages the training and show program, Tish manages the office side of the business, five days a week. Fortunately for both Andrea and Tish, as each day develops they get to share lunch together and break for quick stories with the boys about their adventures around the ranch.
At home, Andrea is the cook and always makes great family dinners where they get a chance to sit, enjoy the meal, and talk about their day. When the days are long in the summer, they enjoy riding motor cycles in the evening at their motocross track next door. Family trips are also a "must" once a year. When time permits, the entire Fappani family loves going to the beach, catching an extreme sports event or going to the mountains in the winter.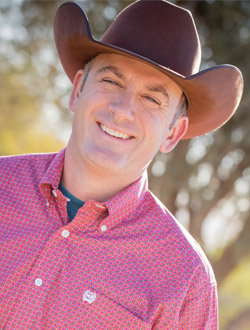 ANDREA FAPPANI
Born:
April 1st, 1977 (Italy)
Biggest Thrill:
Winning the Futurity
Favorite Pastime:
Riding motorcycles with the boys
Most Rewarding:
Working on the ranch with his family
For Fun:
Snow mobiling, Snow boarding, Surfing, Scuba, Motocross with boys
Most Obvious:
Loves working with horses, hosting clinics and teaching people
Favorite Food:
Traditional Italian
Soft Spot:
Nutella (hazelnut chocolate spread)
Other Interests:
New products that represent quality and style… cars, motorcycles, watches, clothing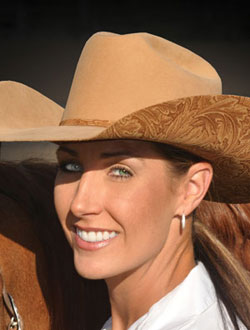 TISH FAPPANI
Born:
June 15th, 1977 (Southern CA)
Past, Present & Future: 
Living and breathing horses forever! Started showing at 2 yrs old and learned from her Mom, Glenn Gimple and Linda Baker. Showing in all of the Medal Finals on the west coast, riding stock horses. Was introduced to reining in 1990 by Brett Stone and John Slack
Most Rewarding:
Having a family and being a MOM!
Biggest Thrill: 
Watching the boys grow up
Favorite Pastime: 
Enjoying the personal involvement with the business and working with the clients
Soft Spot: 
Sprinkles Cupcakes
Most Obvious: 
Loves colorful, long nails!
Proudest Moment: 
Winning the non pro futurity!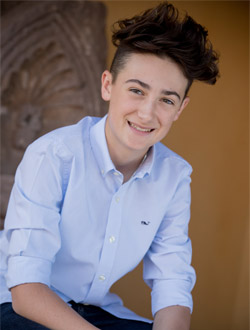 LUCA FAPPANI
Born:
May 31st, 2004 (Southern CA)
Idol:
My Dad
Favorite Pastime:
Mountain bike riding with my dad and brother.
Favorite Food:
Nutella Crepes
Past Title:
2018 RBB Non-Pro Derby CHAMPION LEVEL 1-4
Latest Adventure:
Went to China
New Love:
Guitar lessons
Most Fun:
Being a freshman in high school
Horse Show Interests:
Showing a futurity horse.
Most Obvious:
Spitting image of his Dad… expressions and all!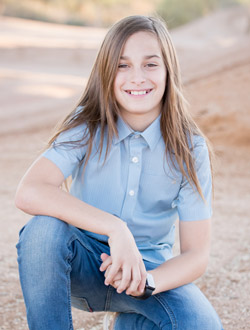 JEREMY FAPPANI
Born:
Nov 16th 2006 (Southern CA)
Happening Now:
He is a 6th grader at HTES
Favorite Pastime:
Racing and loves it when family and friends come to cheer him on.
Latest News:
Qualifying for Loretta Lynns National Championships
Fun:
Riding his motorcycle, scooter, mountain biking, snowboard, enjoys any type of extreme sport
Check Me out: jeremyfappani.com
Most Fun:
Riding my dirt bike
Favorite Treat:
Vanilla ice cream with whip cream
Most Obvious:
Moto Kid
Best Friend:
Flynn (my American Bulldog) of course!