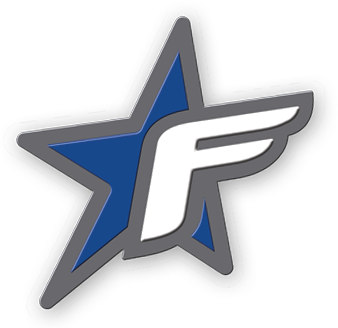 ERIK CADDEO


Trainer

Erik Caddeo is a young and upcoming trainer that I feel has the work ethic and passion it takes to make a name for himself. Erik moved to the US a year ago from Italy to chase his dreams. We are very proud to have Erik as part of the team and helping him mold his show career.

Erik is married to his wife Alexia who is an equine reproduction veterinary.

DR JOHN NEWCOMB


VET

We are so happy to have this young and talented hand join us. Leo shows a lot of talent with the prospects and has done a phenomenal job starting colts. I look forward to working with such a talented person as I feel he will pick up my program really quick.

CAM ESSICK


Marketing

Cam Essick of Pacific Range Design is a designer, photographer and horsewoman. Cam's photography has been recognized all over the world in equine magazines. Her love and dedication to the performance horse industry is clearly noticed. She has managed Andrea's image and business adventures from the beginning (2002). She is a leader when it comes to her design work and are so proud of the long time business relationship as well as friendship.
LAURA SCHENCK


Breeding Manager

Laura recently came on board to oversea the mares and foals we raise here at Rancho Oso Rio. Laura is a huge part of my program on a daily basis. Laura not only handles the breeding end of the business but she is a person of many hats here at my ranch. We are so happy to have a girl who loves horses and being part of the team.

Laura is a outdoor enthusiast and just hiked the Pacific Crest Trail . She and her dog Ali are a great edition to our ranch.
JUAN VALLES


Groom

Juan has been by my side here at Rancho Oso Rio for 8 years. Juan is very passionate about the care of all of my horses. I rely on Juan to keep me informed as he is the one who sees them first thing in the morning and the last one at night. Juan travels with me to all of the shows and I can always count on him to be there for me.

Juan and his wife Shela have three children Phavel, Violetta and Gracie.
AREK BOULDING


Farrier

Arek and his family live north of us in Temecula, CA and have been shoeing for us since 2004. Arek is the type of farrier that really understands horses, how the horses' confirmation affects their particular job. He is quick to see and adapt a shoe to the way a horse moves and develop a better result based on what our concerns and needs are. We work very closely, and together are always discussing and tweaking the way the horses are shoed to fit the way that they need to perform.

We really value the fact that Arek is very open minded to my opinion and willing to try out different things. In addition to working on our horses at the ranch, Arek also travels to most of our bigger shows with us.

Arek and his wife Kelly have two sons, Tanner and Tucker.
RANDY TOON


Farrier

Randy trims all our mares and foals, yearlings and shoes 2 yr olds till they are ready for Arek. He has worked along side Arek for many years and knows his program very well.

Additionally, Randy has his own shoeing business and clientele. He flies into Arizona weekly to assist Arek and he is also responsible for shoeing all of our 2 year olds, yearlings and weanlings.

Randy and his wife Shelly have a daughter, Lilly and a son, Levi.