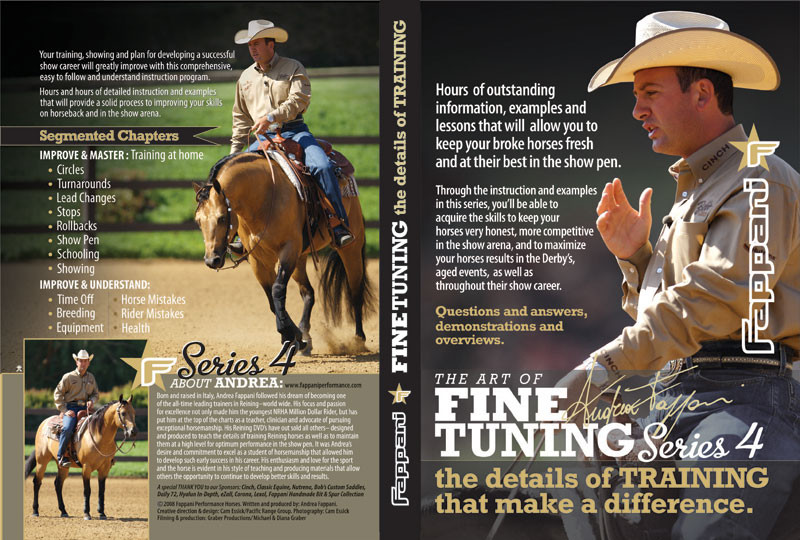 Hours of outstanding information, examples and lessons that will allow you to keep your broken horses fresh and at their best in the show pen.
Through the instruction and examples in this series, you'll be able to acquire the skills needed to keep your horses honest and more competitive in the show arena in order to maximize your horses' results in the Derbys and aged events throughout their show career.
Segmented in chapters, your training, showing and planning for developing a successful show career will greatly improve with this comprehensive, easy to follow and understand instruction program.
Both Series 3 & 4 are wonderful companion DVDs and work together on improving your personal riding and training skills. They can be used as a lesson series or just for independent instruction on specific areas of riding or training.